When you start a dropshipping business, your main goal is to create a profitable venture with minimal investments. It is also important to find the right product supplier, with whom your business can grow, develop and become a steady source of income.
An introduction to Alibaba Dropshipping
In recent years, Alibaba has become one of the most popular online retail platforms in the world. It is ranked in the Top 10 most valuable companies, alongside such giant brands as Facebook and Amazon. It is the ultimate marketplace where users around the world can buy almost anything.
Alibaba offers low prices and a wide variety of products – in fact there are over 20 million for you to choose from – and a healthy business environment. On Alibaba, you have the option of bargaining the price for each product with the seller, it's not guaranteed that the seller will lower the price, but the option is still there. In addition to that, the more products you order, the lower the overall price will be.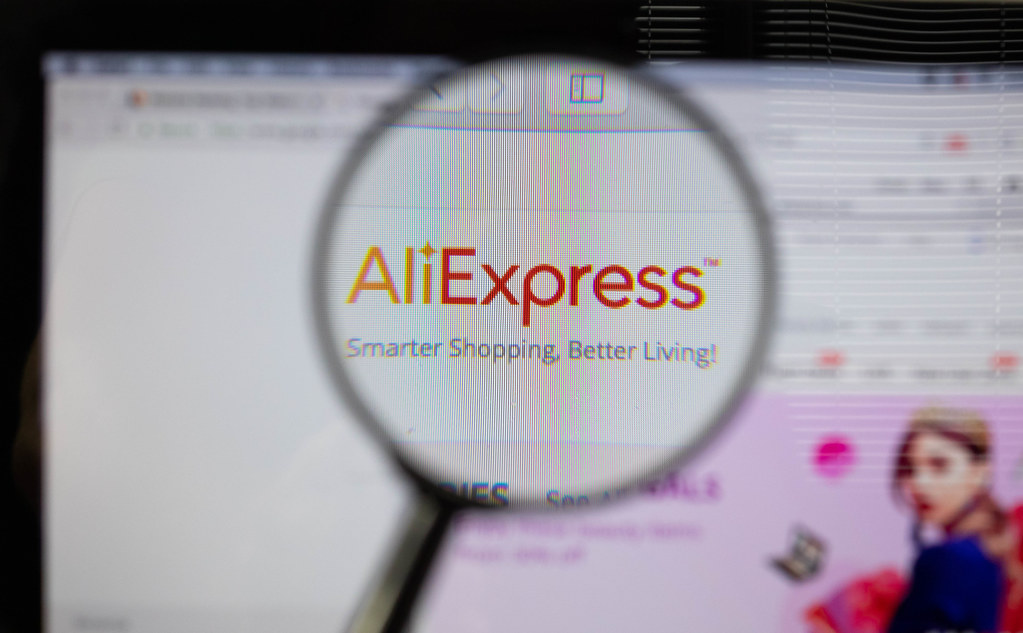 Besides, it is possible to view the suppliers' rating. It is based on the feedback of the buyers who fill in a form of how satisfied they are with the services provided to them by the seller. After receiving reviews from the buyers, the site of the supplier is also thoroughly reviewed by Alibaba and after that, the supplier receives a rating. This will define whether or not people will cooperate with a particular seller in the future.
So, with all these favorable terms, can you try Alibaba dropshipping?  First of all, it is important to mention that Alibaba is a Business to Business (B2B) platform. It means that business is conducted in an official way when a company exchanges products and services with other companies. Regular customers can rarely buy something for their personal needs.
What else is typical for Alibaba dropshipping? Even though the individual price of the product is quite low, the shipping cost is not included in the final price of the product. To see the full price of how much it is going to cost, you will need to add the shipping price to the product price.
Another problem is that there is rarely an option to buy a single-unit of the product. The sellers on Alibaba prefer to have a minimum requirement for an order, meaning if you're starting a dropshipping business, you are going to have to buy a couple hundred units of the product, so prepare to store them somewhere and send them to your customers on your own.
All of this doesn't sound like a proper dropshipping business, does it? This does, however, sound like a traditional reselling business, and if you wish to create a business without having to resort to additional costs, dropshipping from Alibaba, most likely, does not suit you.
What is the alternative to Alibaba dropshipping?
For a number of reasons, AliExpress, a globally renowned online retail platform, is one of the most convenient sources of suppliers for dropshipping store owners. What is so unique about it? 
What makes dropshipping business with AliExpress so appealing is, of course, the low prices, it's what it is mostly known for, after all. 
Not only that, but there is a wide variety of the same product from different suppliers, so you have the option to choose with whom you would prefer doing business. The best way to determine this is by checking the seller's rating and the amount of ordered products from his store. If the average rating is higher than 4, and if the amount of ordered products is above 500 pieces, preferably even in the thousands, most likely it's a reliable supplier. 
Unlike Alibaba, there are no requirements for your order, meaning there are no purchasing restrictions. 
AliExpress provides its customers with the option of contacting the supplier directly. This means, that if any troubles regarding the order emerge, regular customers can stay in touch with the seller. For the seller it is also very important to quickly answer and resolve any emerging issues, as it will define how satisfied the customers are with the provided service. 
Another aspect that allows AliExpress to stand out is that it provides free shipping, it's a perfect way to save on additional costs if you're planning a dropshipping business. Customers also have the option of ePacket, a service known for relatively quick delivery times and cheap prices. On average, the charges of this service ranges from $3 to $5 and usually the product arrives within 16 to 18 days. 
Although, if for some reason, the package is defective or it doesn't reach its buyer, AliExpress provides its customers with an easy refund procedure. You can rest assured that your customers will receive their money back if something goes wrong. 
Using AliExpress for dropshipping also means that the seller will send the product on his own, all you have to do is inform them of the address of the customer. It's important to note that most sellers on AliExpress are happy to do business with dropshippers. This type of business provides them with a steady flow of buyers and overall is more beneficial than one-time purchasing clients.
In conclusion, take this into consideration when you think about creating your own dropshipping business. You can still use Alibaba for dropshipping purposes indirectly, for example, to search for product ideas: maybe you will find an interesting product that you haven't seen anywhere else. Also, looking through it, you might get a general idea of a product's price, which will help you with your own pricing strategy. It won't be really convenient to use Alibaba for a  traditional dropshipping business because of some of the platform's downsides, from having to purchase large bulks of products to including additional costs on warehousing and shipping. This alone should push you to use other sources of supply, for example, AliExpress. It provides you with:
Low product prices

Free or low-cost shipping

The ability to promptly contact the seller 

The option to ask for a refund 

Zero additional costs

Welcoming sellers who support dropshipping businesses 
If you wish to start a dropshipping business, Aliexpress is the platform for you.