The accounting industry is an ever-growing industry. Accounting professionals are essential to every business's working, be it large or small.
However, for being a good accountant, gaining knowledge and experience is not enough. In this ever-changing industry, there are specific skills that every modern accountant needs to be good at to ace at their work.
Here are some of the most important skills that every accountant should learn to be successful in their work and serve clients better. Let us see.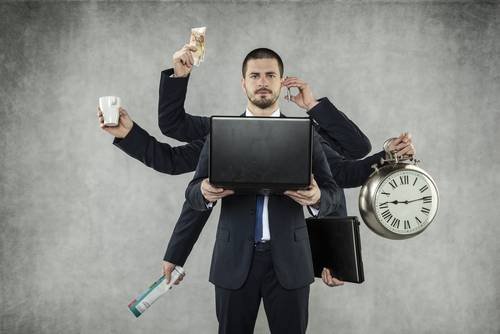 Communication Skills
Communication is one of the most important skills that every professional working in the accounting industry should have. Sorting data and handling accounts are not sufficient till the time you are not able to communicate the same effectively to the clients.
If you do not communicate your ideas properly with your clients, there will be an information gap that can lead to financial loss. This way, you are bound to lose prospective clients.
Hence, good communication skills are of utmost importance to accountants in order to indulge clients in a long term relationship.
Adaptability
The accounting industry has been evolving over the years. New technologies have made the work much simpler than it was before. As an accountant, if you do not adapt to the new trends,
you will lack far behind your competitors who have already adapted to the same.
These days, many accounting professionals have started to use accounting applications like QuickBooks, Sage, Xero, etc., and tax software like ATX, Lacerte, Drake, and many more in order to work more efficiently. If you are still stuck with traditional methods of accounting, you need to pace yourself and adapt to the new software and technology in order to gain a competitive advantage.
Thus, adaptability is one of the key skills required to sustain in a dynamic industry like the accounting industry.
Numerical Skills
The work of any accounting professional revolves around numbers. Thus, having good numerical skills should be your top priority. Being able to carry out numerical calculations in a fast and accurate manner is the single most important trait that every business looks for in an accountant.
These skills will help you work efficiently on financial statements, budgets, and other accounting-related tasks.
Fast numerical skills, along with the accuracy of calculations, also increase the efficiency of work. Hence, excellent numeracy skills can make you a great accountant.
Analytical Skills
As an accounting professional, your work does not end at sorting data and carrying out mathematical calculations. You are also required to analyze the data and get relevant insights for the client you are working for.
These days, one of the most important jobs of an accountant is to dig deep into the data set and use insights to formulate important policies for businesses. Having good analytical skills ensures that you can take on the role of an advisor with ease.
Thus, having good analytical skills is essential for providing optimal strategies to your clients. This not only helps you provide the best services to your clients but also increases your credibility as an accountant.
Awareness
Awareness is one of the key skills that many accountants ignore these days. With so many advancements happening these days, it is important for accountants to keep themselves updated with the latest trends.
Keeping yourself updated about the latest tax policies, government regulations, technologies, and socio-economic policies will give you an upper hand over your competitor and attract clients to your accounting business.
Accountants and CPAs also work with clients from different industries. In order to understand and provide the best services, it is also important for you to be well informed and aware of industry-specific trends and policies.
Leadership
A great leader is someone who can guide and motivate his/her team members to perform to the best of their ability. Being a good leader also has a good impact on your team members and brings out the best potential of the team as a whole.
Moreover, leadership skills can also take you a long way with respect to the clients. It can help you build a long-term relationship with your clients and help you provide them with the best consulting and accounting services. Hence, inculcating good leadership skills will definitely help you be successful at your work and at the same time working on improving the accounting skills.
Time Management
In any profession and industry, time management is an extremely important aspect of optimizing work productivity. As an employee of an accounting business, you have multiple responsibilities at hand and you work for so many different clients at the same time.
As a result, managing your time effectively should be of utmost importance. Prioritizing tasks and making time for each of your clients is one skill that you must ace at.
Time management also includes organization of all your tasks and working proactively to meet deadlines. This increases the quality of your work and attracts more clients. Managing your time effectively also allows you to multi-task and get more work done in less time.
Team Collaboration
The work of an accounting professional is generally not a single-person job. It requires an entire team of accounting professionals to carry out the responsibilities and serve the clients. Hence, as an accountant, it is extremely important for you to be a good team player and have the required skills to work in a team.
To be able to listen to your team members and then mutually come up with cloud solutions to every problem is an important skill that you should possess in order to be better at your work. Team collaboration not only helps to carry out the work faster but also increases the efficiency and the quality of work to improve client satisfaction with your company.
Final Note
With these eight essential skills, you will put yourself in a better position to attract new clients, provide them with the best services, and grow your accounting business at a fast pace.
Developing these skills would provide you with a competitive advantage over your competitors and help increase your profits.