Taking an online degree can alter the trajectory of the rest of your career by giving you the specific tools that you need to take the first step toward your dream job. However, deciding on an online degree to suit you can be difficult, especially if you are uncertain about which career pathway you want to follow or the steps that you want to take to achieve this. There is an online degree to suit everyone's needs, interests, and career plan, though, and here are some of the critical factors that you should consider before you start applying for colleges that pique your interest. 
The first factor that you need to decide upon when you are first considering applying for college is the type of degree that you want to complete. Taking an online degree over a traditional, campus-based qualification can be the most advantageous option for those that are already on their career trajectory, mature students, or those that want to complete their degree around other commitments, such as family. Not only this, but online degrees can allow you to achieve your personal goals from anywhere in the world through the completion of coursework over the internet. 
However, you must research the type of learning platform that your potential college uses to find one that suits you and your learning style. For instance, you need to think about whether you will be learning from uploaded seminars or through a learning portal, and how your examinations and coursework will be conducted. You can find out how your online college operates through taking a sample course over the summer, or by speaking to past students who have succeeded in taking their qualification. 
You also need to consider whether you want to take a BA degree, or whether you want to extend this to a Master's degree. Although a Bachelor's is all that you need to take your first steps on the career ladder, a Master's can help you to gain the extra knowledge that you need for leadership roles, which can allow you to start your career in a higher and more responsible position. While it typically takes 4 years to complete a BA level degree, you will need to add an additional 2 years on to this total to complete a Master's qualification.
Meaningful Career Options
Many of the most significant career options that are available to you need you to have a college degree. This is because many meaningful careers are those that are incredibly skilled and which are in extremely competitive markets, such as those in healthcare, law enforcement, and education. This is even more important in terms of online degrees as they can open opportunities to those who may previously have been uncertain of their career options or may already have been working within unskilled job roles. Before you make an ultimate decision about your future college degree, it is essential to consider the type of job that you want to perform in the future and the impact that this may have on the world around you.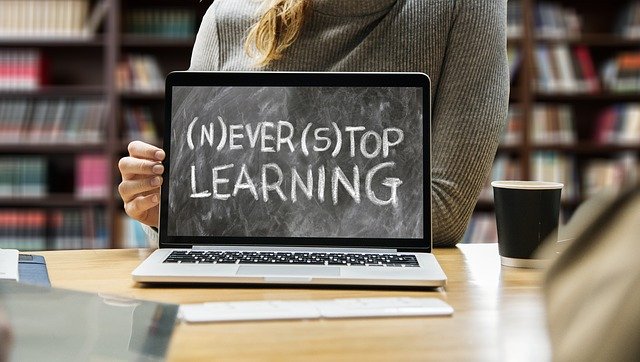 Before you choose a degree, you should consider your personal goals in terms of your career and how your degree can relate to these career options. For instance, by taking an online degree in policing and criminology, you will be able to achieve your personal goals to get a career in law enforcement, while opening a large number of job options to you that have previously been barred. If you want to take an online degree in policing, click here to find out more about the value of a policing degree for your career and for the society that you live in.
Although your annual income is not the most essential factor for all potential graduates, if career earnings are one of your priorities, you should consider your potential annual earnings before you make a decision about the type of degree that you are willing to take. Taking an online degree is likely to increase your yearly income. 
Workers that hold Bachelor's degrees typically earning over $900 a week more than those without.
This is because may high-paying jobs require you to have obtained certain specific degrees for you to apply, with the importance of having a degree increasing over time. 
Whether you are just starting out or are looking to boost your career options in the future, you should research which degrees offer the most potential in terms of wages, with some qualifications providing you more scope for high salaries than others.
Some of the degrees that offer the highest average wages to graduates include: 
Electrical Engineering 

Computer Science

Business Analysis

Applied Economics and Management. 
Although online degrees typically cost less than those provided by physical institutions, you should also compare these potential wages with the cost of the degree to ensure that it is worth the amount that you will be paying. This is because the cost of online degrees varies vastly between colleges and institutions. 
Some college majors and online degrees offer more job opportunities than others. 
Some of the most valuable degrees include:
Engineering 

Human Resources

Nursing

Computer Science 
Online degrees from disreputable colleges can often fail to give you the skills or knowledge that you need to grow your career, especially if they are focused on an extremely niche subject. Many recruiters use online degrees from accredited colleges as a factor when choosing potential candidates for their available roles, and they can also help you to boost your prospects by ensuring that you can hone your skills in terms of the requirements for specific job roles. 
Although online degrees can boost your annual earnings and job opportunities just as much as degrees from traditional colleges, it is still essential to choose a useful degree that can open up a wide range of career pathways to you. It can be challenging to ensure that online degrees apply to real-world job prospects and that they are recognized by employers. Still, by ensuring that there is a practical aspect to the course, you will ensure that you can set yourself up for different positions in the future.
You should also look into the viability of promotion by taking an online degree and whether the qualification that you earn from this will enable you to move up the career ladder quickly. You can do this by researching the job requirements for leadership and management roles in your sector, or by taking an online Master's or leadership course which is specifically tailored towards higher management positions within your industry. You can also check the course modules to see whether they cover a specific management module or whether they focus on honing the skills that you will need to take on a management position. 
In fact, online degrees are one of the best options that you can choose when you are looking for degrees that offer you a chance of promotion. Their remote nature can allow you to keep working for the company that you want to be promoted within while studying towards the degree that will open this promotion up for you. 
Course Ranking and Reputation
You might be able to find out more about traditional college institutions by attending career fairs and open days, which can allow you to explore the campus and discuss your options with someone employed by the college in question. However, it can be harder to find out whether a college institution is right for you if you are conducting your course solely online. To help you to decide whether your chosen college is perfect for you, you should do your research on college ranking websites, look at reviews from past students, and check that they have accreditation to ensure that your degree will be recognized by your future potential employers. 
To find out the best colleges in the US, the most comprehensive ranking websites include: 
Times Higher Education

Academic Ranking of World Universities

Global University Ranking

QS World University Rankings
You should also consider factors such as the financial aid that you may receive to allow you to take your degree and the variety of online support that you will receive to help you to complete your qualification to a high standard. These factors can differ between every online college, and it is essential to explore the pros and cons of each to find one with operations and a mission statement that suits your target outcomes and the way that you like to learn.
Subject Knowledge and Course Modules
However, one of the most important factors to decide whether an online course is right for you is the subject knowledge and course modules that you will be taking. The knowledge that you need for your career pathway and the course modules that you are interested in differ between each individual. First, you should consider your own interests and strengths and how these correlate with the course modules that are provided for you, and then, you need to make sure that these match the knowledge that you will need to maintain a career in your chosen field. Additionally, some course modules may be difficult to teach online, and they may have a face-to-face aspect to them, which you should take into consideration before accepting an offer.