Tablets are gaining a lot of popularity and with time people have started to prefer tablets over laptops. Well, there are many reasons for this popularity, it's compact, lightweight and does both the work of a mobile and a laptop. The more versatile the tablet the better.
Most of the tabs run on Android or iOS which means downloading apps won't be an issue at all. People prefer using it mainly because of its compatibility factor. We have listed down 7 most popular tabs of 2018 which you should consider before buying one. So, let's start with our list.
Samsung Galaxy Tab S3 for all android lovers
If you are an android lover and a Samsung Galaxy fan than you should get Samsung Galaxy Tab S3. It weighs around 429 grams and works on Android Oreo operating system. It sports a 9.7-inch screen and comes with 13MP/5 MP camera. It's not really heavy and works fine when you are multi-tasking. It also carries a very thin look. This tab will cost you Rs. 47,990 and you can save a lot more if you avail TataCliq coupons. Try using it to avail great discounts.
iPad Pro: Stunning performance
If you are looking for an upgrade and want a serious tablet that will do all your multi-tasking with ease then you should consider buying iPad pro. It accompanies a 10.5-inch screen and comes with 4gb RAM. It weighs 469 grams. iPad Pro comes with 8134 mAh battery and can easily replace your laptop and do all your work efficiently. This will cost you Rs. 49,500.
Microsoft surface pro can replace a laptop very well
There will always be a dilemma about whether we should go ahead with a laptop or a tab! Some people will say laptop whereas the others will go along with tab, but it majorly depends on your requirements. Microsoft surface pro, claims to fulfill all the requirements and needs a person can have from a laptop. It promises to give a powerful performance with a robust built. The 12. 3-inch screen with 1824 x 2736 resolution is good enough to enjoy movies and shows on Netflix. It can also play 13.5 hours of non-stop video playback. You can have this one at Rs. 64,999 for the base version and can go up to Rs. 1,82,999. Is price too high? You can try using paytm mall promo code if you wish to avail some discounts.
iPad Mini 4- small but sturdy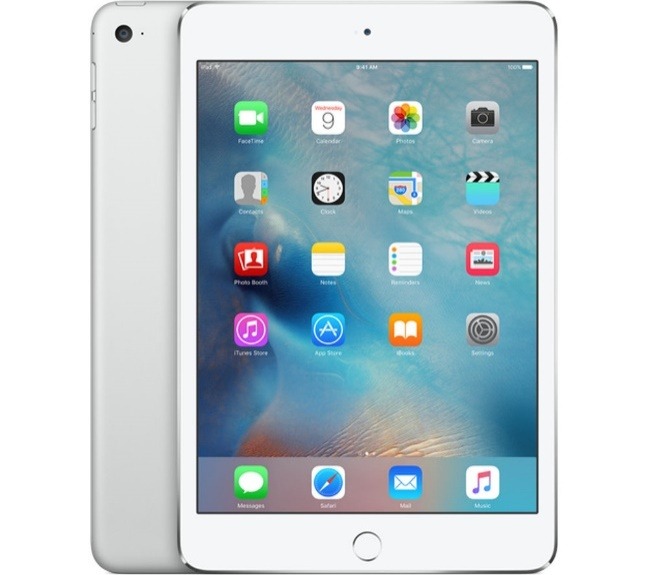 If you are looking for a lightweight and compact tab which is powerful enough to handle all your work then iPad Mini 4 is without a doubt the best tab under this segment. With a screen size of 7.9-inches and resolution of 1536 x 2048 pixels, this will surely give you the best video surfing experience. Even though its mini, its sturdy as a rock and can handle multi-tasking with ease. You can buy an iPad Mini 4 for Rs. 28,900 and can go up to Rs. 42,900.
Huawei Honor MediaPad T3: great display
Huawei Honor MediaPad T3 is the best alternative for an iPad Mini. It sports a screen size of good 8.4-inch screen and 1600 x 2560 resolution. It comes with a 5100 mAh battery. Good enough to suffice for the whole day. The best part about this one is its super loud loudspeakers. Music lovers might be happy thinking about it. With no complaints about its performance, this one rocks with a cost you less than Rs. 15,000.
Lenovo Tab 4- Very powerful
Lenovo Tab 4 is the tablet for media usage. In the event that you are partial to viewing Netflix in a hurry, it can be your extraordinary travel sidekick. The hearty form is perfect for open-air use. It contains an 8-inch screen with a show determination of 1280×800 create pleasant shine level and lively hues.
Going to the inward specs, it is fueled by Snapdragon MSM8917 Quad Core processor and 2 GB of RAM. The 4850 mAh battery makes the tab run for a pretty good time. It additionally underpins 4G availability with WiFi. It also sports a sharp display, another reason why you should buy it. You can have this one at a cost of approximately Rs. 13,000.
Amazon Fire 7- Read in colours
Amazon Kindle is a profoundly prevalent digital book peruse. However, it cannot be placed in the classification of tablets as it is enhanced for perusing reason. Amazon Fire is an astounding tablet that offers the incredible incentive for cash. It runs on Fire OS and has all the basic applications on display. On the off chance that you need a tablet for your home or for kids, Amazon Fire 7 is the best decision.
For a spending tablet, it contains a vigorous form quality and satisfying plan. The 7″ show offers great shading proliferation and shine level. It accompanies Alexa pre-introduced so you can control it sans hands.
So, these were our top 7 best tabs that are available in Indian market which you can consider comparing with one another before deciding the ultimate one.