People rush towards the places that are so overrated and eventually find nothing other than a hassle and misadventure. I looked at Morocco, which is not so visited destination but what when I came to know about things to do in Morocco, It brought to me an idea to discover an underrated destination. After roaming around on different destinations, I will recommend my journalist, traveler friends to be on the underrated destinations and discover how it goes.
Which are the stunning but underrated destinations in the world? I will tell you in this blog.
Top Best Underrated Destinations for your 2020 trip:
Here are the world's most underrated but stunning, natural and beautiful destinations to visit in 2020. You are one of the luckiest travelers who is going to know about such destinations and visit in your upcoming break.
Iran, A good place to Visit in 2020:
It can be your choice to visit Iran in your 2020 holidays. It is a Muslim country having a lot of cultural and natural attractions for you. You would have many many archeological and historical sites to visit. What exactly is there for you to discover?
Naqshe Jahan Square, a very historic place is there to welcome you. Must visit the place and take the pictures, ask your guide to tell you about the place. Also, visit Golestan Palace which is a place worth your visit. I'm not sure if you are allowed to enter the mosque in Iran as a non-muslim but if you are allowed, must-visit Nasir ol Mulk Mosque. This mosque has very beautiful architecture and artwork on its walls.
If you want to touch the heights, you can hike on Mount Damavand. If you are in Mood to shop in Iran, there is a Bazar in Shiraz named Vakil bazaar you should visit and buy something from there. You are in Iran so it is important to taste the traditional dishes Iran os offering you.
Lebanon:
It is officially known as the Lebanese Republic and a very underrated destination for the tourists. But I visited the place. It is worth to visit. For the tourists want to explore something unique and interesting in their lives, Lebanon is there with several cultural attractions and architectural, historical destinations.
If you are visiting Labanon in your Holiday Break 2020. You should take a look at the bucket list of the destinations there. Kadisha Valley is there with the most natural overviews and refreshing experiences in Lebanon's mountains. You should also visit Rouche rocks to have perfect beautiful experiences. In Beirut, don't miss an opportunity to be at the National Museum of Beirut. I prefer my friends and fellow travelers, to must visit the historical sites and the museums whenever you are there to take the ultimate experiences. Sursouk Museum in Lebanon is also recommended to be visited on your trip to Lebanon.
Georgia – Don't miss it:
Georgia is a very known place but said to be a less-visited destination now. This land is full of diverse experiences for you. Museums, Mounts, sea and what not.
If you are visiting Georgia on your next trip. Must visit the Georgia Aquarium. It would be a great activity for you and your family. Don't miss a visit to Centennial Olympic Park. It is located in downtown Atlanta and looking your way up there. You should visit the place to get the right authentic experiences.
In Georgia, there are many other tourist attractions too. You should visit the High Museum of Art, Martin Luther King Jr. National Historical Park CNN studio tours, and Savannah Historic District. In Georgia, these were the glimpses of the places there, you would have dozens of other places too, to visit in your upcoming Georgia Holiday Break 2020.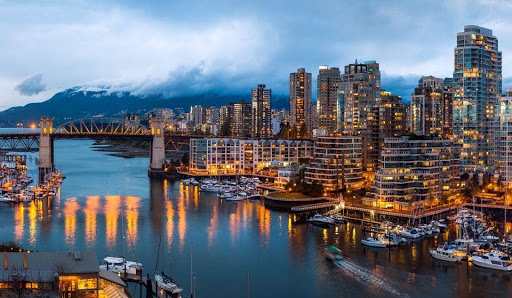 Bolivia:
Bolivia is a very great holiday destination for you to visit in your upcoming holiday experience. It is a collection of natural destinations, archeological and historical sites and Museums for you. You would have a very different and unique taste in Bolivian dishes I'm sure.
Where you will visit in Bolivia? Of course, a diverse range of places is there. Uyuni Salt Flats are there to visit in priority. It is a beautiful place for you to visit. You will take the ultimate views there. Take your camera and make a lot of Instagram pictures. Your next bucket list destination would be Laguna Colorada, it is an amazing place for you to take the ultimate experiences.
Visit Plaza Murillo when in Georgia. Coca Museum is also there an amazing thing to visit. Are you Pyramid lovers? There is Akapana Pyramid for you to visit in Bolivia when you will visit the very glamorous holiday destination.
A lot of other underrated but glamorous, stunning destinations are there to explore. Step out to get the right experiences.