Gone are the days when office furniture was just about desks and chairs. Now the scenarios have changed, the commercial office furniture is now focusing more functional aspect and the health aspect of the same. Long working hours and continuous sitting in front of the screen has become the demand of the modern professional world. In such circumstances compromising on the quality of furniture may resulting in serious health problems. Hence, companies are now focusing on getting in the right kind of furniture. In addition, there are other aspects like color, comfort and look of the furniture.
Spending in good quality commercial furniture ensures that you take care of the health benefits of the employee by adding functionality and at the same time not compromising on the aesthetics.
To learn more about the effects and amazing advantages that proper commercial furniture can give you and your workplace, keep reading further:
Commercial Furniture's Mind-Blowing Effects and Amazing Advantages
Versatility-

Modular office furniture allows businesses and companies to have more versatility and flexibility. This is because the furniture is lightweight and easy to assemble or disassemble, it can be quickly arranged and reconfigure whenever required for different office layouts and usage patterns. You are free to be more mobile or accommodate more staff in a conference room at very short notice. Speed is an important factor when it comes to setting up places, especially office spaces and modular furniture minimizes the downtime.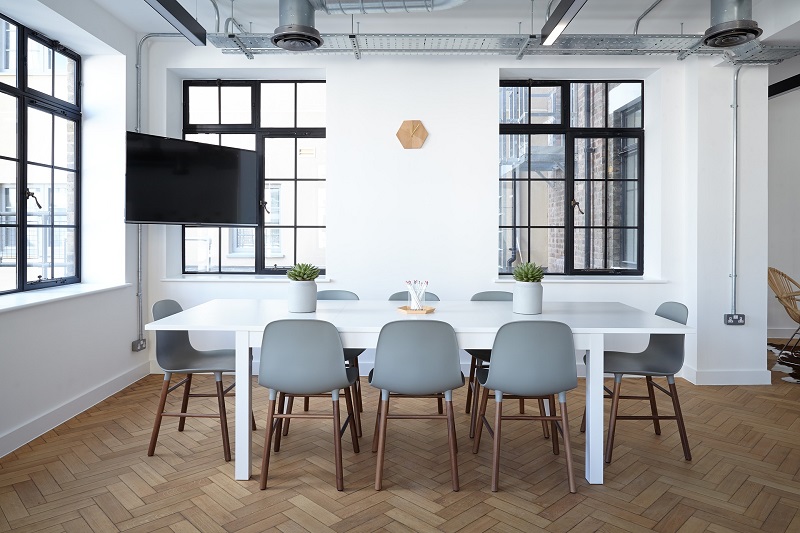 Professionalism–

One of the reasons that companies have become more focused on modern furniture is that they are customizable as per your business requirement. For example, you can get different colour combinations that reflect your company's brand and promotes a vibrant work environment. For example, if it is a media house, having colorful furniture with a lot of functionality makes the office environment more energetic thus promoting the employees to focus on their work. Moreover, it makes the place look more professional as everything is well-organized.

 
Productivity-

It is generally true that if your employees are comfortable and not in pain, they can focus more on what matters-their work! When you involve modular commercial furniture in your office space, your employees can be more productive and efficient in their work and its completion. Instead of adjusting themselves on their desk and getting distracted, they can focus on their work, thus being more productive. It provides an unparalleled level of comfort to the workers which will help to keep them proactive and motivated all day long.
Cost Savings-

What company is not interested in saving on costs? Modular commercial furniture helps in maximizing the value of your investment over conventional and heavy furniture. Modular pieces not only are cheaper, but they are also highly functional and good looking for your workspace. You will end up saving a lot of money as this kind of furniture doesn't require putting in as much money into specific items for each part of your office. You can easily find many online and offline stores offering cheap furniture while assuring quality. All you need to do is do a bit of sleuthing while finding the vendor.
Better health-

The chairs and desks are ergonomically created so that one can carry out their day-to-day work without having to think about sore backs, improper posture, deep vein thrombosis or any other such dangerous sounding health conditions. Ergonomically designed chairs ensure that the employees don't suffer from chronic pain after working hours. This type of commercial furniture will help keep your employees more fit and healthy physically as well as intellectually.
Happier employees-

Your workers who are in no or less pain, both mentally and physically, will be happier and healthier employees. Proper furniture has the power to reduce the employees' pain and give them the freedom to live their office life better than before. When your employees are happy and satisfied with what they are being provided with, they will report greater job satisfaction and performance. And, with all these things comes less stress, greater efficiency, and a great sense of purpose towards the workplace.
Thus, there is no shortage of the wonderful advantages that the latest contemporary commercial furniture can provide your employees' and business with. A smart company owner will try to fit out their interiors with a multitude of modern items and accessories so that the workplace becomes a much better place for productivity. The objective of every organization is to be more productive and achieve their business goals. Having the right kind of furniture is a step in this direction. It helps employee focus more on their work, thus helping the company grow.