Dubai is known for its opulence and grandeur. Dotted with malls, even the biggest one in the word, the city's a shopping paradise. We share with you a list of the top 10 things you must buy at Dubai Airport. If you're at Dubai only on a short visit, or you have only made a stopover at the city, the airport itself is the place to shop. While thousands descend on the city during the annual Dubai Shopping Festival, you can be a part of the festivities at the Dubai Duty Free shopping destinations at the airport. Spread across three terminals, you'll be spoilt for choice. Without any further ado, we present details of the top 10 things you must buy at Dubai Airport.
What is duty free? What sets Dubai Duty Free Shopping apart from the others is that there are no import duties or sales tax imposed on the items here. You can also buy stuff from the duty-free cart while still being in air. You'll also find duty-free stores at the international terminals of airports and international sea ports. Make sure to buy anyone of these things during you Dubai city tour to make your journey memorable!
Dry Fruits and Chocolates
Indulge yourself in a box of succulent dates, a fruit that characterizes the Middle East at Dubai Duty Free. At Al Nassma, savor some delectable camel milk chocolate. You may collect it at the Dubai Duty Free store or order it online. It's the best thing to pick up for your dear ones before you leave the city. 
Pack in Things You Left at Your Hotel
The Dubai Airport is a venerable treasure trove selling a mind boggling variety of items. No, it hasn't got to be anything exotic and rare. There's always this chance of forgetting something at your hotel, isn't it? Mobile chargers are something that you keep forgetting. Don't you worry. You'll find it right here at the airport. 
Pick up Local Items Without Actually Visiting the Place
Looking for Darjeeling tea from India? Dubai Airport saves you the trouble of looking for a shop selling it. Yes, you'll find it right here. Be it Indian tea or Turkish olives, you won't need to bother about looking for an outlet selling them. You'll find it all at the airport. That's why; we say that the Dubai Airport is truly a global shopping destination.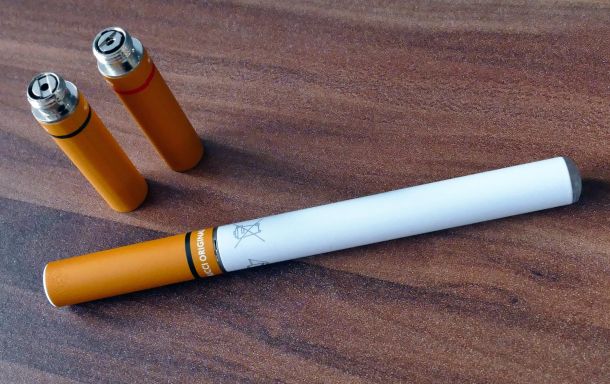 Despite the health risks involved, an occasional fag isn't absolutely forbidden, is it? When passing through Dubai Duty Free, you would do wise to buy yourself some cigarettes. They are cheap in Dubai anyway but you could pick up some when passing through the airport as tax on cigarettes is higher at other places.
Get Rid of Any Leftover Local Currency
There's almost always some local currency left after the holidays are over. How do you get rid of them? Dubai Airport has the solution. Just walk into any of the money changing shops here and have them changed for the currency of your choice. While the rates might not be very high, something's always better than nothing. If you're the sentimental kind and want to take back a few notes as souvenir of your trip, you can still get rid of the small denomination ones and the coins. 
Buy Liquor at Affordable Prices
Looking for a token of thanks for the colleague who helped with the important presentation? A bottle of fine liquor from the Dubai Duty Free is a great idea! It's likely that your place has high taxes on alcohol. Well, this is the place where you can stock up. Do keep in mind the fact that you aren't allowed entry into some countries in the Middle East. So, buy them when you're exiting. 
Shop for Gold at Dubai Airport
If you're only on a short visit and can't spare the time to drop by at the stunning Dubai Gold Souk, don't be disappointed. Dubai Airport itself is home to some exotic jewelry and watches too. You'll find watches of iconic brands like Bvlgari, Tiffany & Co., Rolex and Cartier. The gold you buy here at Terminals 1 and 3 duty free areas is genuine. You'll find gold of in bars too of 18, 22 and 24 carat. 
Pick a Souvenir for Someone Special
Looking for something to remember your trip to Dubai by? Or are you looking to pick something as a token of appreciation for the special one in your life? The Dubai Airport has a plethora of souvenirs on offer that are surprisingly affordable. You can pick models of camels made of precious metals. They do look exotic. You can pick coffee mugs or a miniature model of the Burj Khalifa. 
An Exotic Perfume for You
The fragrance you wear can be your signature. It can make you endearing among your folks. Dubai Duty Free has many outlets selling exotic branded perfumes. Take your pick from brands like Giorgio Armani, Dolce and Gabbana, Bvlgari, Carven, Dior, Diesel, Lacoste, Ferrari to name a few. A dab of these is sure to make you stand out in a crowd. 
Try Your Luck at the Lucky Draw
Not just the perfumes, liquor, cigarettes or souvenirs; if you're lucky enough, you can zoom off in a luxury car. The draw began quite some time back in the year 1989. It happens to be the duty free promotion of the longest duration. There are cars to be won of makes like BMW,Mercedes, Jaguar, Porsche or Audi. There are only 1300 coupons available. You can also win a whopping 1 million USD or even a superbike from a draw started in 2000. 
Conclusion
Dubai is a shopping haven anyway and it's made all the more special with its airport offering a shopping extravaganza under one roof. Our list of list of the top 10 things you must buy at Dubai Airport is sure to give you an idea of what to look for when you're there. We eagerly look forward to hearing from you about your experience. Do get in touch with us. Happy shopping!