People who love travelling cannot get enough of their globetrotting experiences. They are always in search of new destinations and places to have another exploration adventure. Their nomadic nerve keeps them restless and always-in need of more. Travelling is perhaps one of the best hobbies that a person can have. It provides exposure to different cultures and people; it provides happiness, enlightenment, confidence, a chance of self-exploration, and what not. Look up teaching English abroad on your browser and pick, one of the best countries with the trendiest and most popular travel destinations.If you are someone who cannot get enough of exploring and you have the means too, then you are perhaps the luckiest person around. What's the fun of life if you die in the same place where you were born? This beautiful planet that we live in deserves to be seen and explored and the mesmerizing beauty needs to be discovered. Therefore, if you are a globetrotter and you love experiencing new places, trying new cuisines, interacting with new people, and experiencing new cultures, here is a list of places that you should surely visit. And the good news is you don't need to be flushed with cash before visiting these places because some of these exotic destinations are not much expensive.
Vancouver, Canada
For those on a budget, Vancity is an amazing city getaway. If you don't know already then let us enlighten you that this fantastic city is home to a gigantic number of Hollywood blockbusters. Canada is generous with the tax credit and that is why it is a great filming location. You get to enjoy a beautiful sea and a bustling coast. It is perhaps the most diverse city ethnically, and you get to experience different cultures. Apart from being a popular location for filming, the city is surrounded by mountains and has some thriving art, music scenes, and theatre. Vancouver Art Gallery is a must visit. Do not miss the opportunity of enjoying the Vancouver skyline, that too free of cost.
Barcelona, Spain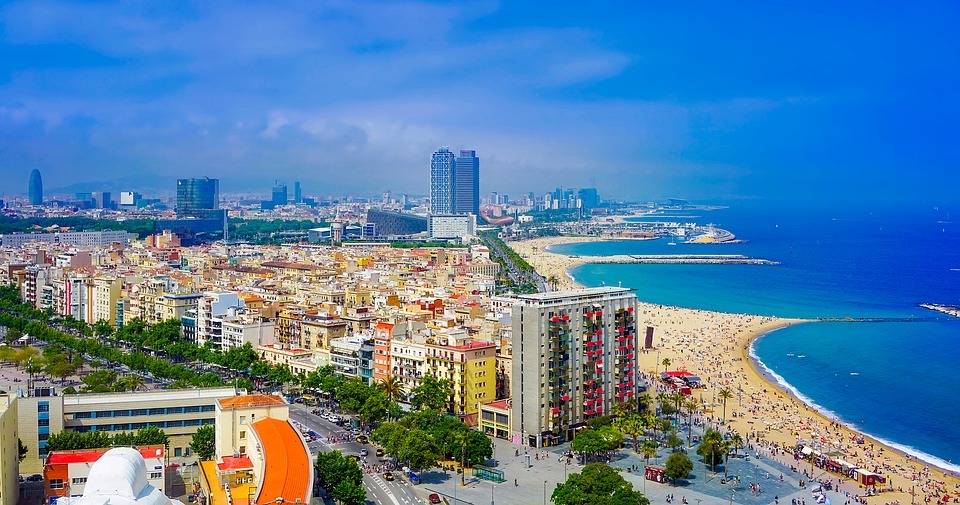 Without paying a massive fortune, you can enjoy plenty of things in this glamorous Catalan capital. It is known as one of the most popular tourist destinations.
The best part is that you can manage to go to Barcelona in a doable budget, as tickets and passes to see the famous landmarks are only under 10 Euros, while some of the museums and other public spots are entirely free of cost. You will be stunned by the incredible art on the streets art. For an authentic experience, sign up for a bike tour or walking tour with one of the city's street style tour services.
Bologna, Italy
Situated in Northern Italy, the picturesque town of Bologna is one of the most popular places for Americans who want to study abroad. The University of Bologna is one of Europe's oldest educational institution. The city is one of the must-visit places, with its scholastic hub charms, pleasant atmosphere, and relatively reasonable living standards.
Other than the youth-friendly characteristics, the prime attraction of the city of Bologna is without a doubt, the cuisine scene. Feast yourself endlessly on Nicola's Pizzeria, which are the legit servers of the best slices in town. Or go and achieve your food ecstasy with the famous tagliolini at Trattoria Battibecco. Make sure that you reach the place hungry.
Cape Town, South Africa
If you have a thing for beaches and mountains, or lagoons and lush vegetation, or you love wineries and city life, Cape Town is your place to be. The South African capital has all the aforementioned amazing features and you must visit it. It's one of a lifetime experience. You actually get to experience different worlds in this amazing city; you get to enjoy multiple ecosystems and a perfect weather. Also, you get to enjoy a stellar style and fashion scene and yes, you get to see those cute creatures called penguins.
Yes, we know what you are thinking, flying there definitely is not at all a small undertaking, but let us assure you, it's worth it. Keep the seasons in mind though before setting out to this amazing destination.
To search more travel destinations, beautiful places, and for more travel advice and tips, search Verizon near me on your browser and subscribe to one. Happy globetrotting!
Also Read: 4 Tourist Attractions Near Narita Airport