When you have a printer, knowing the right techniques to change printer cartridges are essential. There are common places that provide ink or toner cartridges replacement services for the sake of money. But, if replacing a task is easy, it will not be wise to call a professional and pay your hard-earned. Just you need to take care of your printer type and follow the right instruction for detaching and installing a new printer cartridge.
So, if you are a newbie, this write-up is completely for you. It will let you know the difference between ink and toner cartridges and step by step guide to replacing the cartridge.
Ink Vs Toner Cartridges
Before, knowing the replacing guidance of printer ink and toner cartridges. Let's know the difference between these two cartridges.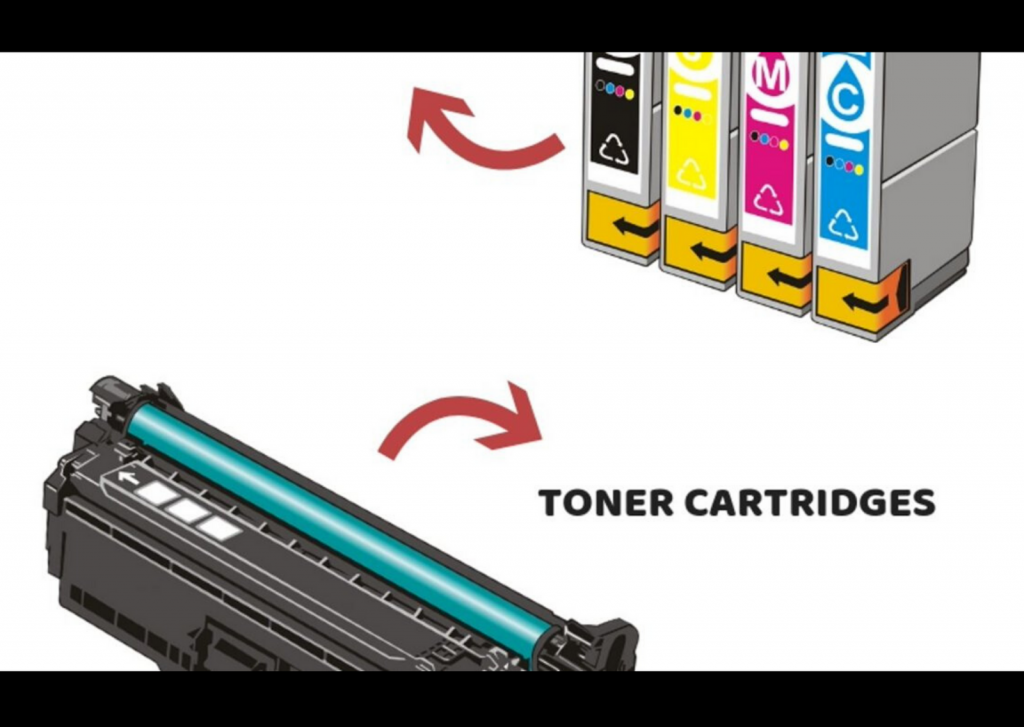 Laser printers are the optimal choice for office use and when things come to speed, these are unbeatable choices. These are the perfect choice to print text documents. But these printers legs behind when things come for quality image printing. Here the inkjet printers win the race. 
Inkjet printers are a perfect choice for offices that demand high images or charts printing with superior quality. And even at homes, these are attempted as the best choice. These can print smaller printouts with less speed. 
Hence, if you are looking for a quantity printer choose laser printers and if you are looking for quality results, go with inkjet. Laser printers can print 1500-3500 pages from standard single cartridges whereas inkjet printers can print 200-500 pages only.
Another difference is related to the replacement and installation of toner and ink cartridges. Toner cartridges are compact and look like a tray whereas inkjet cartridges are small, compact and look like a box. Therefore, their installation process also varies with the type of printer and changing models.
Steps to replace Printer Cartridges
Check Your Printer Brand And Model Number
Before going to buy a new printer cartridge, it is essential to check your printer. Note down printer brand and model number. This will help you in purchasing the right cartridge. If unable to find the number, look at the printer's backside or either side. You can also look at the user manual to know more information about the cartridge. Keep in mind, if you don't find the right number, your purchasing can become worthless. 
Removing the present cartridge safely is an essential step to safeguard your device. In the user manual, every manufacturer laid down important instructions to carefully remove and install a cartridge. Otherwise, you can look at the PDF version on the manufacturer's website. Today, even there are numbers of videos on youtube that explain the proper removal process as per your brand. 
In inkjet printers, you need to turn on the printer and lift up the lid. If you have an advanced model of inkjet printers, the cartridge should automatically slide to the center and press the ink button to detach the cartridge. Keep in mind, handle cartridge and printer delicately, otherwise, it can break latches and cause serious damage. 
Buy right ink or toner cartridge
There are a number of options available in the market regarding printer cartridges – original cartridges, compatible printer cartridges, and remanufactured cartridges. So, think wisely about the pros and cons of each option and then order. With this, do not forget to make an order with adequate searches. Most of the users save some money order compatible cartridges or other options for their printer. But, this affects their printing quality and the printer's life.
Unpacking of New cartridges
While unpacking, carefully remove the cartridges from packing. Give a gentle shape and remove the protective tape from the nozzle. Finally, install it in your printer. Remember, while unpacking always holds cartridge horizontally and with both hands, as there is always a risk of damage and spillage.
Before installing a new cartridge, it is advisable to refer to your user manual for specific instructions. Because incorrect forcing a cartridge can result in damaging your cartridge and that will cost you almost double. But, if you don't have a manual, you can see replacement instructions mentioned on the printer manufacturer's website. 
Inserting a new cartridge might be troubling. Therefore, if you are a little careful about the detaching procedure. You can use the reverse process to install new ink or toner cartridge. This is a simple trick. Just you need to be careful about latches and hear the clicks carefully. 
Finally, the installation process ends only after testing your cartridges. Therefore, give the command to the printer and print some pages. This will help you to identify whether everything is working fine or not. You should also check and match print quality. If you are using the same branded cartridges. Remember, if you found streaky or smudged ink, pay attention to printhead cleaning. You can also contact a specialist to make everything fine. 
We hope you enjoyed our printer ink and toner cartridge replacing guidelines. If you found this write-up helpful, do not hesitate to share it with others. As your single share may help others who are struggling with ink or toner cartridge replacement issues.