New Zealand is a sovereign country situated in the southwestern Pacific Ocean and comprises two main landmasses called North and South Island. The landmasses are also accompanied by more than 600 small islands. The official language of New Zealand is English, the currency is New ZealandDolor(1$USD to 1.5 NZD) and the population is about 50 lakhs. New Zealand is a prosperous country with more than $41Kper capita income.
The population of New Zealand mainly comprises of two cultural groups. The first one is the native New Zealanders who are the descent of various European countries. The other group is Maori who is descendants of Polynesian settlers.
Being a small country, New Zealand follows several Australian rules and regulation related to immigration, educational, the legal system, and currency. Australia and New Zealand are known for tourism and hospitality.
Honeymoon in New Zealand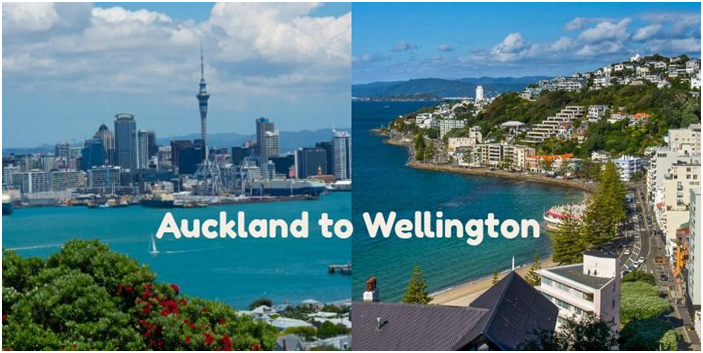 Although the nation is a small country with a small population, it is well famous for New Zealand Honeymoon Packages.
Various packages are offered from tour operators from India. The duration of the package ranges from 6 days to 14 days.
The main packages which are popular for New Zealand are mentioned below:
Romantic New Zealand Tour
An Outstanding New Zealand Honeymoon Tour
Magical New Zealander Romantic Vacation
Exotic New Zealand Honeymoon with Cruise
Honeymoon in New Zealand – Waitomo Caves & Onsen Pools
New Zealand Alpine Honeymoon: Glowworm Caves & Glaciers
New Zealand Honeymoon: Magical North & Thrilling South Island
Snow Walks & Scenic Routes: New Zealand Couple Package
Weather. The weather of New Zealand is moderate throughout the year as the country is surrounded by sea. There is plenty of sunshine throughout the year. However, the best time to visit New Zealand is Jan, Feb, and Mar when the weather is between 20-30 deg C. This temperature range is most suitable for Indians. There is winter season in Jul, Aug, and Sep when the temperature ranges 10-20 deg C.
How to Reach
New Zealand is situated in far Pacific Ocean and the distance from India is huge. The country is connected to all the main cities of India through its connecting flights from Wellington capital, Auckland and Australian Cities. The connecting flights for New Zealand are operated from Delhi, Mumbai, Hyderabad, Kolkata, Bengaluru, and Visakhapatnam. Singapore, Hongkong, Kuala Lumpur are the main connecting points for Indian travelers.
When traveling to New Zealand via Hong Kong, it is allowed for Indians to visit during flight connecting as the authorities allow up to 14 days free Visa for Indian travelers. The other option to travel via Singapore is also worth visiting during the flight break. The flight duration is more than 12 hrs., therefore most of the Indian travelers prefer to break the journey to Hong Kong or Singapore.
Flight Duration. The average flight duration from Mumbai and Delhi to Wellington and Auckland is about 19 hrs. However, there are limited direct flights only from Delhi and Mumbai to Wellington and Auckland. Several international airlines like British Airways, Thai Airways, Etihad Airways Emirates, Lufthansa, Malaysian Airlines, Singapore Airways, Qantas Airlines offer hundreds of hopping flights from several Indian cities. The price of tickets ranges forms Rs 40K to 80K depending on the flight and season of travel.
Accommodation. In New Zealand, the hotel stays per night ranges from Rs 4K to 25K depending on the type of hotel and the season. It has always been a better choice for honeymooners to book New Zealand Honeymoon Packages through any of government registered travel and tour operators. This will ensure that you do not involve and consume your lot of time in planning, unnecessary expenses, and time wastes during travels. Instead, you can enjoy your time more in a romantic and enjoying way. Therefore, always book the holiday package and then travel.
Food. Since the country is surrounded by sea, seafood is the main cuisine of the local people. However, Chinese and Thai food is also easily available. Variety of seafood like fish and chips, Roast Lamb and fresh fish fries are very popular among locals as well as travelers. The Maori type of cooking is very famous in New Zealand.
Several restaurants and bar are serving Indian food also like Raja's Indian Restaurant, Indian Ocean Restaurant, Paradise Restaurant, Cassia restaurant and Bar, Oh Calcutta Auckland, and Everest Dine.
For Honeymooners.There are several things to do for honeymooners in New Zealand:
Tackle a cool day hike
Famous high tea of fancy hotel
Treetop adventure in Rotorua
Soak in some hot pools
Tandem kayak in Abel Tasman
Kiss inside a glacial ice cave
Swim with dolphins together
Tandem bungee jumping in Queenstown
Hold tight to each other in a jet boat
Sample some local wines
Get matching ice cream cones in Auckland