Today's world is getting increasingly dependent on technology and automation. When it comes to the accounting aspect of businesses, many companies are opting for the revolutionary option of outsourcing accounting services. Anything dealing with the payment of staff and employees in an organization falls under payroll. From calculating salaries, balancing out appraisals, depositing money into employee accounts to filing taxes within the stipulated time and with the correct authority, payroll management can be an extremely tricky business. 
Advantages of outsourcing payroll services 
While many companies are initially skeptical about entrusting a third-party with their payment and employee details, payroll outsourcing services can be extremely beneficial, if used in the proper form and in alignment with your company objectives. A few of the benefits of outsourcing payroll functions are as follows:
Cost-efficient

Saves time

Ability to hire only the best who have a lot of expertise

No need to focus on peripheral accounting processes

Better operational accuracy'
How to choose the right payroll service?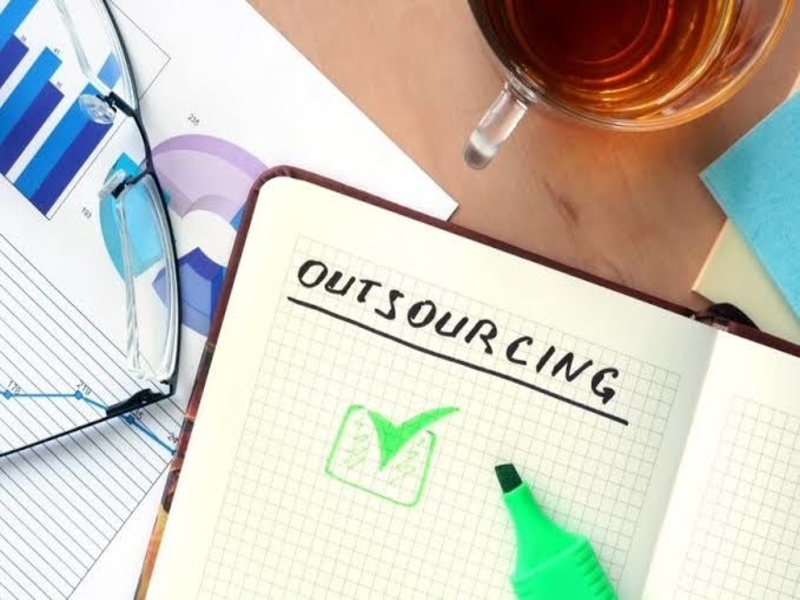 The most obvious concern with outsourcing payroll services is the amount of money it will require you to invest. Firstly, the amount of money spent on hiring third-party payroll services can be done in several ways. You can employ full-time services of a payroll firm that will monitor your employee payments and other monetary transactions on a daily basis for the entire year. You can also opt for services spanning over shorter periods of time. Services can be availed on an hourly basis during year-end or month-end or on a job-to-job basis.
Each of these plans come at a different cost. It is crucial to evaluate your company's needs and zero in on the best fit. Not only does it ensure that you spend the optimal amount of money, but it also ensures a higher level of quality. The deciding factors while choosing an outsourcing firm for your payroll needs can be:
Number of employees in your company

Industry your company belongs to

Frequency of wage or salary payment to your labor force or employees

Applicable taxes during payment that have to be filed

Social security (Pension, Medical benefits) et cetera as provided by the company
How much will it cost you?
According to FitSmallBusiness.com, depending on the type of firm and kind of service you choose, outsourcing accounting services can cost you anywhere between $100 to $4,000 per year for 10 workers. This figure primarily depends on the extent of service and the kind of software your chosen vendor will be used to meet the payroll needs. In case you only hire the bookkeeping facilities, it will cost you less than if you choose accounting as well as tax services from your vendor.
In particular, hiring a bookkeeper to take care of your accounts is one of the most economical options, though it comes with limited functionality. On the other, choosing a Professional Employer Organization (PEO) or a full-time accounting service provider rank higher on the cost scale because they provide a wide array of services and state-of-the-art technology.
While choosing an appropriate vendor for outsourcing payroll services, make sure not to make any hasty decisions. Proper planning, evaluation, assessment, and implementation according to company culture and workforce is necessary. It is always advisable to have discussions with a few potential outsourcing services to be able to compare between them, before making an informed decision for long-term benefits.