Startup culture has encouraged every individual to dream of self-owned business. As a result, numerous companies are budding throughout the world. Now, customers have several outlets from where they can purchase items. So, what is the differentiator of a business? 
Yes, it is their relationships with the consumers. 
In 2020, it is the customer service that dictates the success or failure of a business.
Contact centres are one of the most prevalent means of communication connecting a user and a company. The traditional call centres are now being replaced by cloud contact centres due to their various benefits over the former.
As contact centres are the epicentre of client servicing, they must evolve with upcoming trends. Let's understand what contact centre trends will be dominating the industry this year:
1) An Increase in Remote Working 
The events of 2020 have led to a rise in remote working setups. The trend is expected to be continued in the coming months. With the aid of cloud services, contact centres can transform their operations from traditional office settings to those on the internet. Access to information is possible beyond geographical borders. This means that workplaces can focus on recruiting employees based on skill and talent, without any location-based restrictions. 
Remote working allows contact centres to find the best-suited profile across the globe, as well as streamlines its operations with the help of cloud telephony. It also eliminates the requirement for infrastructure and hardware and saves the opportunity cost. The recent corona virus pandemic has further expedited the transition of business from traditional techniques to leveraging cloud services for remote working.
2) Multi-channel Communication 
In the past, call centres were the focal point of consumer communication. However, as online communication channels increased, customers expected an omnichannel reach to their favorite brands. 
In 2020, consumers are expected to use diverse methods—emails, social media, calls, live chat, SMS—to pose queries and connect to companies. Multiple devices are available to every individual nowadays and thus, they seek diversity in connections. 
While it may seem like a challenge for a contact centre, it is, in fact, an opportunity. Firstly, a diversified line of communication allows consumers to divide their time, freeing up call lines. The company must ensure that the communication, while separate in nature, is still centralized in the back-end operations.
A consumer must be able to navigate through different points of communication easily. This allows the company to gather information on the customer and ensure seamless contact regardless of the channel. A consumer is also spared the effort of having to repeat himself. 
3) The Rise of Artificial Intelligence
AI or artificial intelligence refers to computer systems that can realize specific goals and actions based on gathered data. AI has been misunderstood as a system developed to replace people but instead is a remarkable feature to assist human effort. It allows operations of a contact centre to be streamlined and efficient, helping consumers and employees alike. But how does AI accomplish that?
Let's take chatbots as an example. As mentioned earlier, omnichannel communication is on the rise. People prefer to have their queries answered instantly. With chatbots, simple questions can be elucidated effectively without human intervention. AI can determine the most appropriate responses and simplify the process for human agents. 
When it comes to calls, AI can provide agents with options for quick responses. Employees are free to dismiss all the choices if none seem appropriate. In this way, AI's functions are ultimately controlled by your employees.
With the help of cloud services, AI is no longer a luxury. Small and medium-sized companies can opt for the same basic features as the ones used by industry dominants. The accessibility of artificial intelligence is one of the reasons why it is growing and expected to accelerate further this year. 
4) The Inevitability of a Social Media Presence 
Social media platforms have turned the world's idea of entertainment on its head. Hours that were spent in front of a television are now dedicated to phones. In this cultural climate, it is essential for companies to follow the trend. 
Businesses are increasingly recognizing the importance of a social media presence. A good profile can not only boost brand awareness but also act as an important instrument for communication. Many users find it convenient to contact brands through social media. 
Owing to events of 2020, social media participation has been rising at unparalleled velocity. Companies will soon have no other choice but give in to social media trends in order to relate to their customers. An informal bond can be struck—customers can keep track of your company while you establish a means of data gathering and client servicing.
5) The Implementation of Cloud Communication
There was once a time when communication was limited to telephone lines and letters, making it location-bound. The advent of internet technologies now allows for conversation over several channels. It is an indisputable fact that cloud services help businesses save money and perform better due to its numerous features.
Currently a common part of call centre software, cloud services enhance flexibility, efficiency and accuracy of a contact centre. Often highlighted features include Interactive Voice Response (IVR), call recordings, wireless working, and data storage.
6) Personalized Communication
Personalized or customized messages have become more and more prevalent across industries. Goods are now customizable down to the details, and services can be hand-picked according to preferences. Contact centres are not excluded from this trend. 81% of consumers have admitted to receiving more customized marketing messages now than they have in 5 years.
Consumers enjoy personalized experiences when attempting to communicate with an organization. Using AI, contact centres can ensure greetings mentioning the name of the client or in languages preferred by them. This simple gesture tells the client that the organization cares about every individual associated with the brand. It makes the conversation interesting and intimate. Trust is established from the get-go. 
7) The Importance of Analytics
Employee appraisals are an effective method of maintaining order and incentivizing employees in an organization. Analytics and statistics are the most thorough method of judging someone's performance. In contact centres, analytics tools are used to gather data on the work of individuals.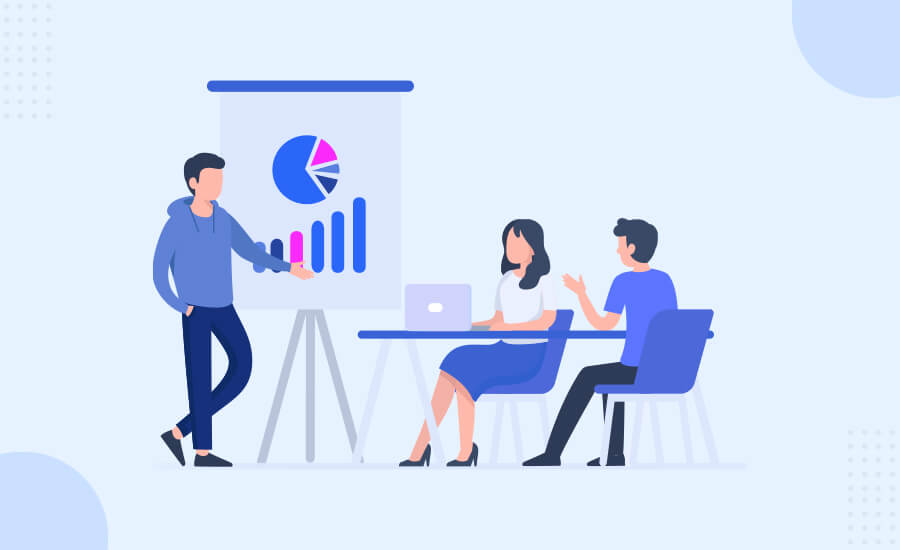 IVR, call recording, and AI are often used to pinpoint patterns or discrepancies in communication. Keep a tab on the calls and orchestrate an efficient appraisal based on the information. You can incentivize and motivate employees using a reward system. 
Another space where analytics comes in handy is that of consumer behavior. You can scour through hundreds of calls and thread the similarities to learn about what consumers want and where an organization must invest.
Analytics will continue to be the method of comprehending and interpreting patterns for decision-making management. 
8) The Continued Popularity of IVR
IVR or Interactive Voice Response refers to a technology that allows calls to be rerouted to preferred departments or agents based on numeric or voice inputs. IVR has gained gradual universality in contact centres. 
And why wouldn't it? It ensures first point resolution of queries, shortens wait queues, smoothens the communication process and increases customer satisfaction. Agents are also served as the system reduces call load on individual telephone lines. 
You can also integrate AI with this technology to further enhance the benefits and accommodate data analysis and forecasting. These undeniable benefits have made IVR a widely accepted phenomenon. In 2020, this trend will continue as companies will make use of the technology to ensure operations without any hurdles.  
9) Popularized Self-service Applications
Let's face it. If there is a way of solving queries without reliance on calls, one would take it up instantaneously. This is why self-service technologies are becoming a widespread trend in 2020.
There are various reasons for the same. People are often apprehensive of wait times and call conversations in general. They also want quick, real-time solutions. Self-service also allows agents to reduce their workload and focus on the quality of their service. 
With the use of chatbots and IVR, customers can resolve their issues or leave feedback without having to explain the situation to an agent. AI can instantly recommend the appropriate path based on your inputs. Then with the information a user provides, the chatbot or IVR can present potential solutions that a customer can avail.
10) Recall Technology
To err is human. However, it certainly has its consequences. A minor error in judgement can lose an organization a significant amount of business. Contact centres are vulnerable to mistakes. However, owing to recall technology, free-flowing conversation will soon be the universal staple. 
Recall technology allows an organization to screen conversation and identify inaccurate exchanges and then, swap it with better alternatives. Time might be increased in the process but it allows for smooth transitions. 
Customers appreciate the convenience and accuracy of the process, while companies boost their image in the market. Recall technology is expected to be the new "it" thing in 2020. 
Conclusion
The bottom line is that access to trend predictions empowers organizations to improve their operations and approaches. These trends are focused on more technological advances in the industry. Effectiveness and efficiency are prioritized in contact centre solutions. Contact centres will move to the highest level of digital front soon and it is time to enforce subtle changes!