Choosing the right shopping cart for an E-commerce store is an important decision you and your web marketing services provider need to make so that customers purchasing from your Ecommerce store have a glitch-free experience.
In the past few years, the market has been overwhelmed with shopping cart software and a large number of alternatives make it difficult to know which one is best for your business.
A poor experience when checking out of a web site's shopping cart can lead to customers abandoning a purchase at the last moment, leaving you clueless as to why this is occurring. The more time you spend trying to find out the reason for cart abandonment, the less time you will have for important tasks such as product fulfilment and online marketing.
Here are some important considerations you should take into account when choosing a shopping cart for your Ecommerce store.
Identifying Important Shopping Cart Features
The first consideration your internet marketing services provider needs to consider is what features you require in your Ecommerce shopping cart.
For instance, if you sell T-shirts in various sizes and colours, you will require a feature for product variation. If you're marketing to clients in the UK and Mexico, you will need multilingual and multi-currency features.
Make a list of all your requirements, such as the ability to offer discounts, gift vouchers and integration with your email autoresponder. Check the features offered by the shopping cart and ensure it meets all your requirements.
One of the most important features you need to consider is security, so choose a shopping cart which offers at the least a 128-bit SSL certificate, even if it is shared. An SSL certificate gives customers the reassurance that their information will not be compromised during the checkout.
Choosing Between Web-based and Self-Hosted Shopping Carts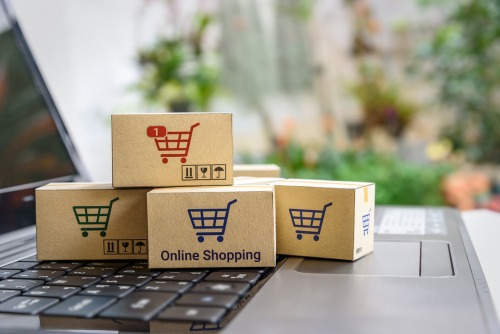 Shopping carts are generally either self-hosted or SaaS (Software as a service) solutions. SaaS shopping carts are hosted by the vendor and can be the easiest to use. Access to the platform requires a monthly payment, which generally covers hosting and security.
Self-hosted solutions, on the other hand, can be free to download and their use does not necessarily involve monthly payments for use of the software. However, there are costs associated with operating the site. You will need to purchase hosting and your own SSL certificate, which will have to be renewed every year. There are many companies in market that provides cheap SSL certificate. In addition, you will also have to pay extra for themes and add-ons to customise your E-commerce store.
SaaS solutions are simple to use, but are generally limited in functionality and do not always offer the ability for customisation, which can limit your ability to offer an outstanding experience to your customers.
Open-source shopping cart solutions are easy to customise and your internet marketing services provider will be able to access the code used to build the software, which makes customisation simpler. The disadvantage of open-source solutions is that they are complex and can be difficult to operate for beginners to E-commerce.
Price Considerations
The price of shopping carts can vary depending on your bandwidth and storage requirements. For instance, web-hosted shopping carts can range from $20 per month to $200 per month. Although open source shopping cart platforms are free, you will need to purchase several add-on capabilities to ensure a high level of functionality.
The two main considerations when making price comparisons are bandwidth and storage. Most shopping carts offer a bandwidth of 1GB for their basic plan, which increases based on your usage. Storage is also capped for most shopping carts and it's important to find out about any excess fee applicable if the capacity is exceeded.
Basic shopping cart plans come with standard themes and extra charges apply for premium themes. Choose a shopping cart which offers a basic level of search engine optimisation and social media integration. You should have the ability to optimise URLs for Google search and integrate social media buttons such as Like and Follow.
Support Capabilities
However robust your shopping cart platform, the speed and quality of customer support should be an important factor in your decision-making process.
If you are launching a new E-commerce store, it's important to choose a shopping cart vendor who provides personalised support, so if you face any challenges when integrating the shopping cart with the E-commerce store, these can be overcome straightaway.
Look for a shopping cart which provides 24/7 live chat support and email support. Examine their terms and conditions before signing on the dotted line.
You can also visit the company's social media pages and external forums to see whether there have been any complaints, and more importantly, how the company has responded to these. Contacting the companies independently with a query will give you an indication of the response time offered by shopping cart companies.
Backend Functionality
To give your customers the best level of support, whoever is responsible for order fulfilment should be able to easily take control of the backend. Details such as payments received, customer information, inventory and other information should be easy to access.
The back end should be simple to navigate and integrate seamlessly with the front end of the shopping cart.
For first-time users, using a shopping cart can take a little bit of getting used to and it's always a good idea to try out all the features during the free-trial period. Get your internet marketing services provider to test how well the software applies discounts, size or colour variations and other functions. Make sure to check the reporting to determine what is recorded in the reports is accurate.
If, despite your efforts, you feel uncomfortable using the shopping cart, move to the next choice on your shortlist. In saying so, ensure you or your web marketing services provider dedicate sufficient time when testing out your shopping cart, before discarding it and moving on to the next one in your shortlist.
Nik Tordil
Results oriented Search Engine Optimisation (SEO) and Online Marketing Strategist with over 10 years of professional experience. Had worked alongside a team of SEO Experts in Sydney and helped numerous businesses across Australia in terms of leveraging their SEO / Internet Marketing campaigns and guiding them to success using effective and white hat methodologies.