If you are going to get rid of your Apple phone, before giving it to someone else you have to restore the iPhone to its factory state to eliminate all your files and personal settings. You can do it both on the computer and from the device itself, and the process is very fast and simple.
Delete Everything From iPhone By Factory Reset:
However, you do not need to use your computer to restore the factory settings of your iPhone, you can also do it directly from the device. To do this first create the backup of your phone, then go to the menu Settings> General> Reset.
Then click on the Delete contents and settings button to delete all your files and your custom settings. Once this process is finished, click on Reset settings, enter the code or the Apple ID in case the system requests them, and wait for the device to be deleted. Depending on the characteristics of your terminal, the restoration will take more or less time to complete.
Also Visit: iPhone tempered glass screen protector
Permanently Delete iPhone Everything With SafeWiper:
As discussed earlier, resetting is not secure enough as it does not overwrite personal data. If you want to permanently reset your iPhone without leaving opportunities for data recovery, the best solution is to use a data remover not related to Apple. One of the best is SafeWiper For iOS . with its advanced overwriting technology, promises to completely eliminate any iOS file. And it can compensate for the inadequacy of a reset. Even with the latest recovery tools, data deleted with this software cannot be recovered. It is necessary, especially if you want to sell your iPhone and do not want to leave your fingerprints.
3 Steps to Permanently Delete Everything On iPhone:
Next, follow SafeWiper guide so that  you only need 3 steps to permanently erase your iPhone.
Step 1: First download and install SafeWiper software on your computer, Connect your iPhone to your computer.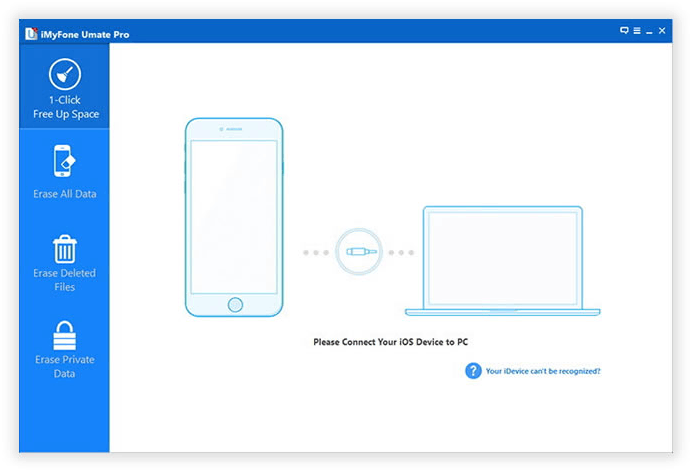 Step 2: Go to the tab to delete all the data and click on the delete button.
Step 3: Write "delete" in the box to confirm and press the Clear Now button to begin.
After these steps are completed , those data that you delete will disappear completely from your phone, and they can never be recovered.so you must do it with caution and maintain a backup
Delete Everything On iPhone with iCloud:
This method can be used by those who have lost their iPhone or fear it has been stolen. It is mainly used as a method to avoid compromising your data. All Apple products come with an app called "Find my iPhone", which basically allows you to find the location of your Apple products, accessing your iCloud account from any device. However, Finding my iPhone does more than just locate your iPhone, it can also be used to activate a siren sound or erase all the contents of the iPhone and do a factory reset.
Note: For this to work, you need to activate Search for my iPhone, by going to Settings> iCloud> Search My iPhone.
Conclusion:
We hope these solutions will work for you ,if you want to delete some of your phone data very quickly, SafeWiper will be the best decision, it only takes 20 mins to complete all the steps ,either of the other two methods can delete the phone data immediately ,unless you're willing to wait 10-15 days .