We are living in an era of technology. Every purchase, decision, and process of users somewhere meet ends with technology. Be it an immediate need for communication or automation.
Considering this evolving and consistently changing scenario, it is necessary for accountants to progress their business model. From admin task automation to ease of working, everything is moving towards the growing need for business advisory.
This reason is why a lot of clients are now accepting automation-based admin task models, which makes a range of tasks achievable in a matter of minutes. What we require right now is a high-quality consultation, a business advisory from accountants.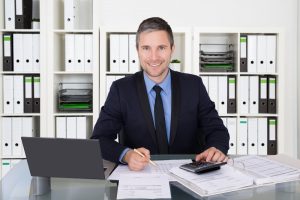 How can accountants become business advisors?
How can businesses reap the benefits of business advisory from their accounting firms and CPAs?
Let's find out. We have discussed six tips below for the same. Read on.
6 Tips on How Accountants Can Become Business Advisors
Businesses are facing a pressing need to implement digitization and adopt tools that make tasks a notch easier. As a result, accountants are assuming the responsibility of strategic business advisory to avoid being outrun by the competitor.
Below we have explained six factors that can help accountants become better business advisors.
1.    Embrace Technology
The primary way to level up your advisory is to use high-level technology and automation tools. It includes technology like payroll, HR software, sales tax software, etc. When you learn to adapt to these technologies, you can position yourself as a skilled, expert accountant, which would allow you to move towards advisory.
Using these tools helps mitigate the risks of these tasks and automate time-consuming activities such as tax calculations. When you are free from these responsibilities, you can start working on the advisory front.
2.    Collect Insights
No business wants to be left behind. They want to integrate with clients' businesses, which can help them gain insights and offer correct advice based on this data.
In reality, these businesses that are better positioned to adopt automation technology and insight mechanism are more likely to lead the technological advancements of the accounting ecosystem. The reason behind this is that these adoptions help accountants to become comprehensive business advisors; they are able to move on from the admin room.
So, what can you really do?
Start collecting data regularly from the client and the market. There should be a consistent stream of data flowing in the business from both ends: customer and industry. This helps you analyze the performance of the client's system and evaluate outside conditions. Now, that assists in business advisory, deeper consultancy, and intelligence.
3.    Collected View
When you have automated tools for every activity, it is easier to access every data related to accounting, such as communications, data streams, books, etc. in one place. It means that you can get consistent updates on events that might indicate an important factor. For instance, maybe a change in strategy or the need for countermeasures.
Another example is finding a hiccup in the cash flow of the client. In this case, if you have data in one place, you can easily pinpoint why the problem is arising and where it is coming from. This information gives you a collated view of the problem. That enables your team to consider you as an advisor more than as an expense.
How can you achieve this?
Simply ensure that all your systems are integrated, and you are able to access information from one platform. In this manner, you can manage every assignment and task from a single dashboard. Everything would be laid out in front of you, and you don't need to switch between on-premise, online, and on-desktop solutions.
4.    Extract Value from Insights
Imagine if you need to take care of specific client finances at the end of the month. In a traditional system, you need to make multiple calls and review an array of documents to find and mitigate issues.
Contrary to this, you can extract value from your data through the integrated system we have been talking about. This means cutting back your administrative tasks and focusing more on advisory and insights. You need to learn to extract meaning from the data that technology is collecting and collating for you.
If you have already implemented tech to carry out admin tasks, you have a system that collects and processes data. To become a business advisor, you need to utilize this data, find out what it is telling, and pass on the information to the client.
For example, checking the organization's financial situation to understand if a particular budget-based change would be feasible.
5.    Become a Subject-Matter Expert
One thing that every professional should think about is becoming a subject matter expert. If you are in accounting, then you should have dedicated and specific knowledge of the field. This includes business size industry variations, target customers, etc.
These people, subject matter experts, live for the business. They bring with them a wide range of insights, valuable experience, and industry knowledge.
So, become a subject matter expert and start advising your business on the best practices, benchmarks, and other verticals. From analyzing how much the competitors' pay to employees to deciding the hiring budget, you should stay on top of every business aspect.
6.    Create a Network
It is highly likely for an accountant to become the first advisor of a small business. Of course, you are handling an important task. But, you may not be the only one. The business would scale and bring in more advisors. If you have a good network, a reliable one, you can refer advisors, which would make you an important asset to the organization. Additionally, this advisory network would be well-coordinated with you.
Conclusion
Undoubtedly, the accounting industry is currently at a crossroads. However, regardless of the direction it leads to, the digital era will soon cover the entire landscape. For this reason, the need for accounting advisory would only increase in the near future. Therefore, preparing for the future can help accountants keep up with the market requirements and stay ahead of the competition. Read the above tips to become a business advisor and improve your proficiency.