The mobile app development is an affordable task and designing a good application is a smooth procedure when done the right way. With the number of mobile applications that are launched almost every day, users can easily find the application and download it. However, like every other aspect of life, iOS app development industry is not free from its own set of myths. When planning for mobile app development, a client might have his or her own pre-held views and opinions. Furthermore, it can be very difficult to ignore or overlook the long-held beliefs and myths. So the best way to deal with this issue is to find the truth behind the myths. Given below are 5 myths about iOS app development that many people in the app development industry believe:
Myth 1- Local iOS app development service providers offer better services than outsourced app developers.
This is actually quite wrong. Really, it can be very difficult to find common factors based on which you can compare local developers with the outsourced developers. Outsourced developers can be good or bad based on the skills and professionalism of the app development agency. In fact, there's always this chance that outsourced app developers will perform better than the local iOS app developers as they would have added responsibility and objective to meet and go beyond the expectations of their foreign clients.
Myth 2 – Outsourced app developers usually charge based on fixed costs and not on an hourly basis.
It can be difficult to say yes or no about this myth. There is no hard and fast rule on how outsourced iOS app developers will charge for their services. It mainly depends on their talents, proficiency, and experience in iOS app development. There are a variety of iOS app developers are working in the industry. They can be ranging from novice developers to developers with low intelligence, or developers with high intelligence and experience. It plays a big role in defining charges when you are paying the outsourced developers on an hourly basis as their experience will also tell you how quickly they can finish the work. In case, an outsourced app developer is charging you a fixed cost, it might be because they are simply experimenting with their ideas instead of delivering what you need.
Myth 3- Many believe that the presence of bugs in an iOS application reflects the incompetence of the app developer.
This is kind of a myth which appears to be spread by an immature crowd who do not have any understanding of how an app is developed and used. Blaming the developer for a couple of bugs does show your ridiculousness and lack of knowledge. App developers know what the bugs are and how to deal with them. So basically, there is nothing to worry about. Every new iOS application is important for a developer and even if his or her application gets infected by bugs, he or she knows what the right treatment is and how to employ in the best possible way.
Myth 4- App development process takes about half a year to complete and app developers have to continue working with loads of coding languages and frameworks.
A lot of corporations need more than just a few applications to serve different units and branches of their businesses. If it took app developers about half a year or six months to develop and launch an application, many companies will just become incompetent and lose years of hard-earned productiveness. By using the right mobile platform, app developers can develop their application in just about three months. Similarly, while it is true that the app developers use on an average 10 coding languages, it can be easily handled when an app developer uses the right platform to develop his or her app.  The right platform will let the developer use the coding language that the app developer might be most comfortable with.
Myth 5- App Development is just about developing an app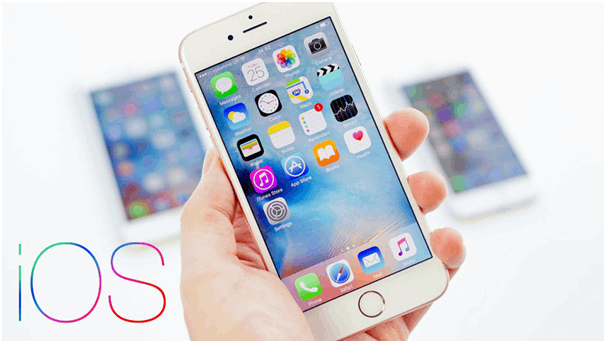 There is no doubt that developing an iOS application is not an easy task. A developer might successfully develop an app, but the job doesn't end there. After the development of the app, the developer would have run a bug detection test before launching the app on the public platform. In addition, the developer would also have to conduct the tests on efficiency and user- friendly characteristics of the app. Next, the developer would have to think about how to launch the app in the market and get the attention of target users as the competition is tough. Basically, there are many things involved when it comes to managing an app. App development is a continuing process and the developer would have to work continuously to improve the functionality of the app.
Author Bio :- James Tredwell is a Technical SEO and Content Developer with Hopinfirst.com, one of the top iOS app development company. James is passionate about SEO, Technology and management and blogs frequently on the topics.