Long layovers can be a drag, but you can turn it into an opportunity to explore the country you're in and take in some of the local sights. If you have the necessary documents and a good amount of time on your hands until your flight, the area around Narita International Airport offers an extensive variety of things to see and do. Here are some of the nearby destinations a traveler in a hurry can visit:
Naritasan Shinshoji Temple
At the top of every list is the Naritasan Shinshoji Temple, located a short 5 miles from the airport. Founded and built-in 940 BC by a disciple ofKōbō Daishi named KanchōDaisōjō, this Buddhist temple is dedicated to the fire god Ācala, known to the Japanese as 不動明王 (FudōMyō-ō). The imposing main gate called Somon serves as the entrance to the sprawling complex, which houses several worship halls, temple buildings, gardens, and pagodas. A free guided walk is available for first-time visitors who wish to learn more about the temple's history, landmarks, and events. Booking inquiries for this program are conducted via email, or by simply walking towards the Information Counter in front of the Three-Storied Pagoda and inquiring with the staff. Annual events are conducted every February, mid-April, late May and early July.
Before leaving the airport, it's advised to rent a pocket Wi-Fi router from one of the many Narita Wi-Fi rental kiosks located inside the terminals. These handy little devices keep you connected to the internet even when you're out and about—they can be immensely helpful when you need to search up a map or translate a phrase into Japanese to converse with the locals!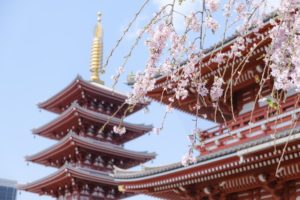 Omotesando
Not to be confused with Omotesando Hills (a well-known modern shopping complex in central Tokyo) or Tokyu Plaza Omotesando Harajuku (also a shopping mall), Narita's Omotesando is likewise a shopping street, but the similarities stop there. This area features an 800-meter stretch leading up to the temple lined with traditional buildings that house various craft shops, souvenir stands, and restaurants. Spot the stone animals along your walk; they represent the 12 animals of the Chinese zodiac. Tourists often gravitate towards the Chomeisensake brewery here, where you can learn more about the famous Japanese rice wine, sample a few varieties, and purchase a bottle to take back with you. Omotesando is also home to several restaurants and eateries popular amongst airline crews. Don't miss out on unaju, a regional dish of delectable grilled eel served with a sweet soy glaze on a bed of rice in a pretty lacquered box.
Naritasan Museum of Calligraphy
Exploring the Narita Shinshoji temple complex will eventually lead you to this art museum, which is dedicated to showcasing the beauty of Japanese calligraphy and lettering. Writing samples from the Edo period to the modern era are on display, tracking the evolution of artistic writing in the country. Just outside is the garden known as Naritasan Park, a popular viewing area for plum blossoms in spring and fall foliage in autumn. Relax on the banks of any of the three ponds and take in the picturesque scenery, or go for a photo walk, another popular activity for guests on a layover.
Museum of Aeronautical Sciences
Plane enthusiasts are in for a treat as this aviation museum is located just outside of the airport, due south of the main runway. The outdoor display area contains full-scale airplane replicas, while exhibits inside are dedicated to modern plane parts and cross-sections, as well as various flight simulators. The hands-on experience continues with reproductions of famous aircraft cockpits, where you can plop yourself down on a real pilot's seat and play with the knobs and switches. You can also witness planes taking off the airport runway from the museum's observation decks.
Taking in the old town charm of Narita is the perfect way to experience a more traditional Japan, especially if you're a first-timer with a limited number of hours to spend in the country. Most signs in the town are in English, and establishments are very accommodating to foreigners who don't speak the language. Keep in mind that you may need to withdraw cash or convert your money to Japanese yen, as places outside the airport do not accept foreign currency or take credit cards. Besides that, feel free to explore it at your leisure, and have fun!