Sports prediction is something that is done by each and every one of us at home, but what if we told you could earn Paytm cash, T-shirts, Smart Phones and much more.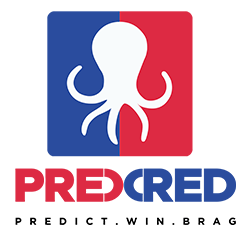 All you need to do is download the app PredCred and start with cricket predictions, Football predictions and kabaddi prediction and many more. Still Confused? here are some steps and tricks for you to follow and make sure shot winnings Download the PredCred App in these 4 easy steps: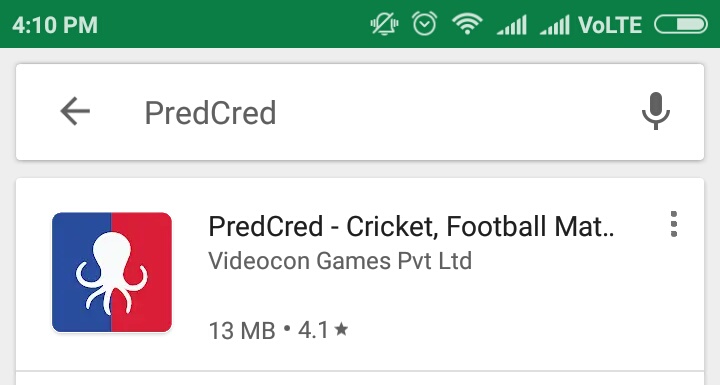 -Go to the play store/ App store -Search for PredCred. – Hit Install -start predicting Live Predictor:
Live Predictor is a fun way to predict on the ongoing match which can help you win crazy rewards. How does it work? It is a fun way to compete with your friends and strangers and win exciting prizes in this you are matched with your competitor and you can win their preds and creds by predicting correctly.   Here are few steps which will help you understand it better:
In this, the prediction questions are asked at a timely interval like "will Kohli score a century today?"
Predict from the given options and hit submit
Select the preds you want to place
Now Sit back relax and wait for the results once they are out you can check the history to see whether you won or you lost.
Here is the Short tutorial to how to use this app:
  Don't forget to stay updated as the top 10 predictors win Paytm cash. If you read this article till this point then we have a bonus tip for you we have launched Refer Karo Cash Jeeto! so start sharing PredCred with your friends and Family and neighbours and everyone you know, you will be able to win cash for every referral.
You win Rs. 5 Paytm cash per referral after the referred person as made 3000 creds. You will receive the Paytm cash after. E.g.: If you refer 30 users you will get Rs. 150. If you have made 19 referrals you will be paid Rs.50 for the first 10 referrals once you have done one more to complete 20 then only will you receive the next Rs.50. Please read the terms and conditions
Payment is done after every 10 successful referrals
A successful referral is only counted when the referred person has made 3000 creds.
During signing up the use of referral code is compulsory for a successful referral
you will receive Paytm vouchers via SMS or email
PredCred reserves the right to disqualify any referral for any reason PredCred deems fit.
Every referral should be of a unique device; any case of multi-accounting will be immediately disqualified.
This is a limited time & first cum first serve offer. Any previous referrals made will not be taken into consideration once this offer starts.
So, stop thinking and download PredCred App and win BIG!  Ps. don't forget to share and refer to your friends
Also Visit: Fantasy Cricket