Apart from being a massive search engine, there's a lot more to Google than meets the eyes. It's ad services, play games and play breakout on google, Easter eggs, and Google doodles are loved by Google users around the world.
Google is known for celebrating people and events of culture, History, arts, and science from all over the world on its homepage by dedicating google doodles to them every now and then. From Oskar Schindler to Mahatma Gandhi, Albert Einstein to C.V. Raman, Mozart to R.D. Burman, and Labors day to Diwali, pretty much every major event and person of national and global importance has been paid tribute to. While most of these are selected randomly, there are some events and festivals that make it to Google doodle every year. Today we are going to talk about such Indian events and festivals that are highlighted and celebrated by Google every year throughout the world.
1. Republic Day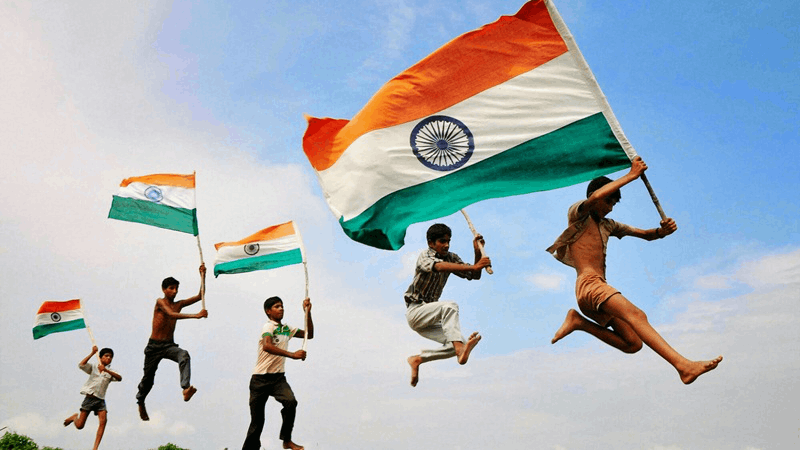 Every year 26th January is celebrated as the Indian republic day with lots of pomp, joy, and patriotism around the country. The date 26th January holds an important place because it was on 26th January 1950 that India's constitution, the largest written one in the world, was finally brought into action. And every year, Google makes sure to celebrate it with various beautiful Google Doodles that celebrate the Indian republic day in unique quays, showcasing Indian culture and people.
2. Holi
The festival of colors, Holi is one of the most world-renowned festivals around the world. Apart from holding sacred religious importance to the Indians themselves, it is something that the whole world loves. It's one of the most famous things about India, and every year millions of Foreign tourists come to India only to witness this festival of colors. And over the years, Holi has become one of the events that are celebrated every year on the Google homepage with Google doodles. While sometimes they are just plain artistic images, other times there are also aloo animations involved.
3. Independence Day
Celebrated every year on 15th August, this festival marks the end of the British Raj in India and the beginning of a free, democratic India. On 15th August 1947, India finally became an independent country, freeing itself from the British rule that lasted for more than two hundred years. This day celebrates the freedom of the country and the people who gave their whole lives to get this freedom. And every year Google honors the independence of India and the freedom fighters of India with a Google doodle on its homepage.
4. Diwali
Diwali is known all over the world as the festival of lights. It is the biggest religious festival in India that is celebrated more than anything else. In Indian mythology, Diwali is believed to be the day that marks the triumph of good over evil. From Times Square in New York to Tilak Nagar in Delhi, every year it is celebrated all over the world with love, devotion, lights, and fireworks. And no doubt, Google wouldn't stay behind in celebrating the festival of lights. Every year it makes the most beautiful doodles for Diwali, showcasing the celebrations of the festival, kids firing crackers, traditional Indian sweets, people in traditional ethnic clothes.
CONCLUSION
So, these are the four major Indian festivals that Google celebrates every year, no matter what. Although there are lots of other India events that have made it to google doodles every now and then, these are celebrated every year. Did we miss any other important Indian event that Google celebrates annually? Let us know in the comments section!