2018 has so far been an iconic year in terms of great movies. From Avengers: infinity war a.k.a. the greatest movie crossover in history, to Dwayne Johnson's worldwide blockbusters Rampage and Skyscraper, and the sequel that was waited for over a decade – The Incredibles 2, there were quite many great movies released this year. And now that we have such easy access to movies via free movie streaming online platforms like Coke and Popcorn, binge-watching has become a very popular way to spend the weekend at home, relax, and have some me-time. So, here's our list of 5 movies that you should definitely watch this weekend, feasting over nuggets and beers –
1. The Predator
The world-famous Arnold Schwarzenegger starring tale of vicious hunting creatures hasn't ended yet. They are back, and this time, they're on Earth, in the dark lands of Suburbia. After a young boy accidentally triggers their arrival to our home planet, the fate of the world is left in the hands of a few Brave soldiers and a science teacher. This action-packed Sci-fi thriller will keep you hooked you for every second from the beginning to the very end.
2. Lust Stories
An indie drama backed by streaming giant Netflix, and made by four of the most talented directors of the country. Lust Stories is actually not just one movie, but a 2-hour compilation of 4 short movies about the tales of desires of the common woman, beautiful portrayed by Anurag Kashyap, Zoya Akhtar, Dibakar Banerjee, and Karan Jahar. From a young professor struggling between an open marriage and a half-baked affair with one of her students to a housemaid trying to bring herself to terms with the fact that her love story with her master's about to end as he is getting married, Lust Stories depicts the frivolous stories of people dangling on ropes of love and lust.
3. Call Me by Your Name
The perfect movie to watch on a cozy Sunday in bed with your loved one. Call me by your name has been bestowed with numerous honors at big award shows around the world and is said to be one of the best movies made this year. A heartbreakingly beautiful tale of a teenager falling in love with his father's doctor student intern who is elder than him, set amongst the sunny blue skies and riveting city landscapes of Italy in the 80's, this movie has been loved by fans and critics alike, all over the world.
4. Deadpool 2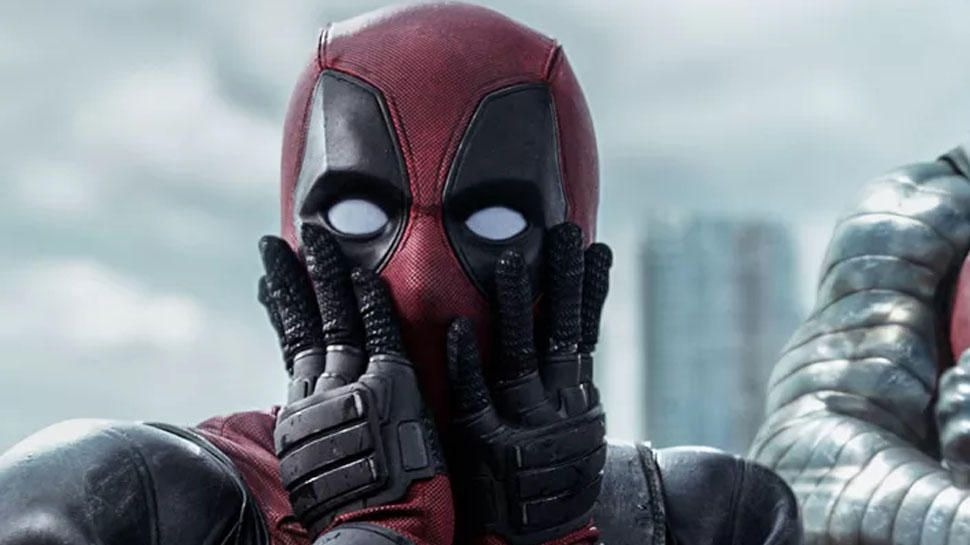 The nasty, charming, hilarious, brutal, crime-fighting, not-a-hero vigilante in red is back! The sequel to Deadpool came out this year and has become one of the world's highest grossing of R rated movies of all time. Grab your popcorns as Marvel's masked mischief master goes up with X-force, his team full of insanity, against a supervillain from the feature – Cable. It's badder, funnier, and more action packed this time. So, gather with your dudes this weekend and watch this hilarious superhero movie passing the doab and munching on chimichangas!
5. Ocean's 8
5 years, 8 months, and 12 days – that's how long Debbie Ocean (Sandra Bullock) has been planning the biggest heist of her life. Studded with an all star cast of some of the biggest names in the film and music industry, this movie ironically revolves around a massive jewelry heist at the Met Galle, one of the biggest film events in the world. Starring Anne Hathaway, Sandra Bullock, Cate Blanchett, Rihanna, to count a few, this movie is not only a must watch for its cast itself, but also for a suspense and adventure filled plot of a group of ladies making their way through one of the tightest security arrangements in the world and escaping with hundreds of millions of dollars without being noticed or even convicted.